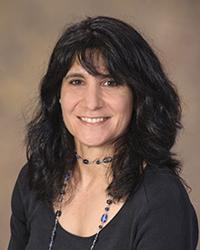 Randa M. Kutob, MD, MPH
Associate Professor, Family and Community Medicine Director, Continuing Medical Education Director, UArizona Recovery thru Integration, Support & Empowerment (RISE) Principal Investigator, HealthCare Partnership rkutob@arizona.edu
Randa Kutob, MD, MPH, is a board-certified Family Medicine physician and Diplomate of the American Board of Obesity Medicine with extensive teaching, clinical work, and research in the arena of cross-cultural care and chronic disease prevention and treatment. Dr. Kutob joined the UA Department of Family & Community Medicine in 1997. Her early career focus was on medical education. She directed the Family and Community Medicine Clerkship from 2002-2007. Her research publications focused on undergraduate and postgraduate medical education. She also (co)-authored and served as consultant on several online continuing medical education courses on topics such as culturally competent medical care, breast cancer diagnosis, intimate partner violence, and the management of chronic pain. She currently serves as Director of the UArizona College of Medicine-Tucson Office of Continuing Medical Education. Dr. Kutob's clinical work in primary care inspired her current research focus on promoting lifestyle change for the prevention and treatment of chronic diseases such as diabetes. With funding from the National Institute of Diabetes and Digestive and Kidney Diseases (NIDDK), her research team created an Internet-based course for health care providers that focused on culturally competent care for patients with diabetes. She also has conducted research on medical group office visits for diabetes, diabetes prevention, and childhood obesity. Additionally, she directs the UArizona Recovery thru Integration, Support & Empowerment (RISE) unit that is comprised of Workforce Development Program and UArizona RISE Health and Wellness Center. These programs focus on training Certified Peer Recovery Support Specialists and improving the overall wellness of those with serious mental illness, substance use disorder, or other behavioral health issues.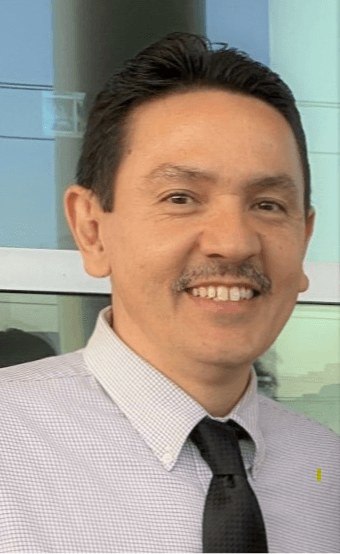 Zenén Salazar, BA, MPH
Appointed Personnel, The University of Arizona Department of Psychology
Director, HealthCare Partnership
zenen@arizona.edu
520-850-2311
Zenén Salazar brings a wealth of successful clinical and community research/service experience in the treatment of nicotine addiction to his role as Director. Mr. Salazar's professional experience includes clinical research on tobacco treatment medication and numerous education and service projects. From 1993 to 1997, he worked as part of the clinical research team for the Arizona Program for Nicotine & Tobacco Research (AzPNTR), holding a leadership role in AzPNTR's landmark study on the effects of transdermal nicotine on Hispanic people who smoked (published in the American Journal of Health Behavior, 1996). Additionally, Mr. Salazar coordinated the successful startup activities of the Arizona Smokers' Helpline (ASHLine) statewide telephone counseling service, and he was recruited by the American Lung Association to serve as lead author and researcher for the 2006 edition of the Freedom from Smoking® cessation program. A credentialed bilingual educator, Mr. Salazar oversaw the development and implementation of Arizona's tobacco dependence treatment education model from 1998 to 2008, and he served as first author and primary instructor for the HealthCare Partnership's culturally competent Spanish-language certification programs. Mr. Salazar contributed to essential studies on provider training and education using innovative technology (published in the journal of Disease Management & Health Outcomes, 2003) and eLearning as a culturally and linguistically competent technique to instruct promotores in evidence-based intervention strategies for tobacco dependence treatment (published in the Hispanic Health Care International Journal, 2008). Most recently, Mr. Salazar served from 2008 to 2022 as Training & Communication Manager and as Director/Vice President of Compliance & Policy Management in the mortgage industry under the jurisdiction of Federal, State, and Agency regulators, including the Consumer Financial Protection Bureau (CFPB), a 21st century agency that implements and enforces Federal consumer financial law and ensures that markets for consumer financial products are fair, transparent, and competitive.
Renee Sayre, BS
Appointed Personnel, The University of Arizona Department of Psychology
Associate Director, HealthCare Partnership
sayrer@arizona.edu
520-626-9344
Renee Sayre leads the administrative support team for The University of Arizona HealthCare Partnership. Ms. Sayre liaises with faculty, providers, and students to assure that the required multitude of organizational tasks are efficiently handled. She acts as first point of contact for program inquiries and requests for technical assistance. Ms. Sayre assures that Accreditations for the HCP Certification Programs remain current, and maintains records of participant certification status. She coordinates and maintains HCP Certification Program scheduling, delivery, data collection, evaluation, and certificate issuance. Ms. Sayre provides oversight to graphic projects and oversees printing/distributing of program materials. Additionally, she is responsible for daily functionality of fiscal and operational activities of the program and prepares personnel documents. Ms. Sayre's commitment and dedication to improving the health outcomes of persons addicted to commercial tobacco/nicotine products has supported HealthCare Partnership for 21 years.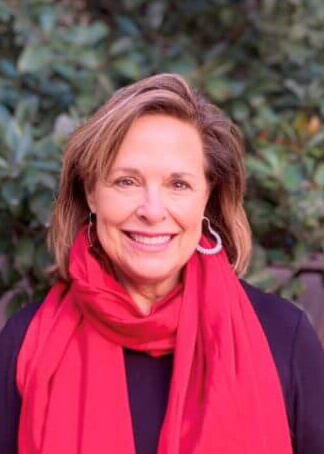 Mary E. Gilles, MD
Medical Liaison, HealthCare Partnership
Assistant Professor, The University of Arizona Department of Psychology
Assistant Professor of Clinical Medicine, Department of Medicine, The University of Arizona
Administrative Medicine, Staff Physician, Southern Arizona Veterans Affairs Health Care System
gillesm@arizona.edu
Dr. Mary Gilles is an Assistant Professor of Clinical Medicine at The University of Arizona College of Medicine where she teaches medical students and Internal Medicine residents. She is also the Medical Liaison of The University of Arizona HealthCare Partnership and an Internist in clinical practice at the Southern Arizona Veterans Affairs Health Care System. Dr. Gilles has served as the Principal Investigator for clinical trials, studying the efficacy of medications for the treatment of Tobacco Use Disorder. She is the former Medical Director of the Arizona Program for Nicotine and Tobacco Research, as well as the Southern Arizona Veterans Affairs Smoking Cessation Program. Dr. Gilles has designed and implemented physician and allied health professional educational curricula addressing tobacco dependence treatment.